FAQ
---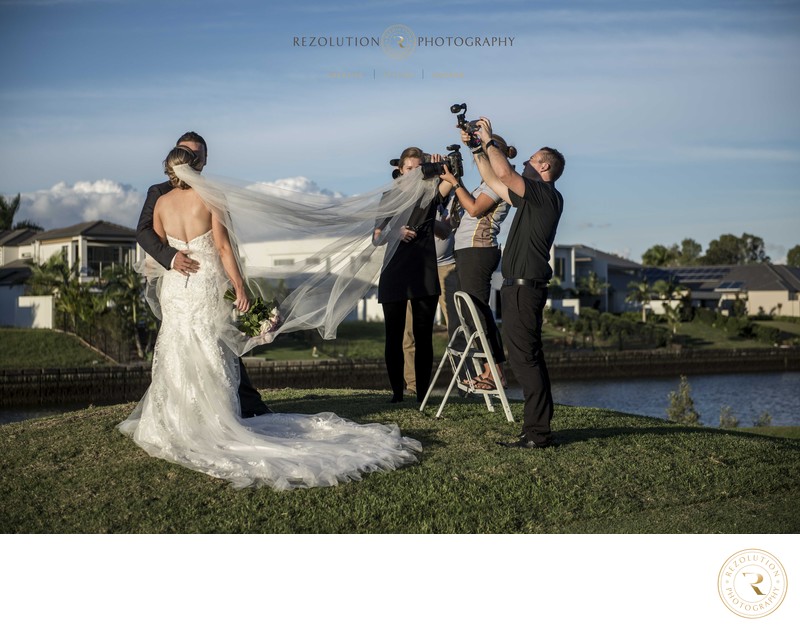 ---
Do you work with a second photographer?
On most of our weddings I use a second photographer for a certain period during the day. All weddings are different and some weddings would benefit from having a second photographer there documenting their day from a different perspective.

On weddings where the guest list exceeds more than 100 people, and you might have a special dance routine planned or have a fire works display – then it becomes important to have that second photographer present. Not only do they capture different elements of the day, but they assist me as well with additional lighting which is crucial towards your sunset and evening images.
Do you edit all of our photographs?
This is a question I get every asked every time a potential bride makes an inquiry. And the answer is yes. On an average wedding day between myself and the second photographer we take a few thousand photos.

I then go through all the images and delete duplicate photos, images where people are blinking and narrow it down to your best images of the day. So you will always end up with between 700-1000 edited photos on your USB. These photos will be colour corrected, enhanced and the bridal portraits will be air brushed as well.
Where are you based and how far will you travel?
I am based in a suburb called Pimpama on the Gold Coast. I am lucky to have a beautiful home office where I meet all my couples and help them plan their day perfectly.

I will pretty much travel anywhere you want me to go. We have been lucky to have travelled to South Africa, Seychelles, Fiji and Vanuatu for destination weddings.
On destination weddings all travel and stay are covered by our clients. We normally only need a 2 night stay and our travel cost covered.
If your wedding is more than a 1.5 hour drive away from where we are based then we charge a travel fee. (Time is based on Google maps).
On all other weddings where the travel time is less than 1.5 hours, one way, there is no travel fee.
Do you provide video services?
Yes absolutely!!!! For many years my husband - who are also one my second shooters – have been doing commercial cinematography. Two years ago we decided to add film to our photography service because so many of our prospective bridal couples were asking for it.

We have been fortunate to work along side each other at weddings now providing our couples with high quality imagery and film.

Please view our pricing page for details.
Can some of your photos be delivered in both black and white and colour?
Yes some of the photos can be provided in both black and white and colour, but I strongly feel that only certain images should be used as black and white.
When I go through the images there are some photos that have all the right elements to create a great black and white photo.

I explain this to all my couples when I meet with them and they totally trust my vision to choose the images I think will make a fantastic black and white image.
How long does it take to receive our photographs and products?
It normally takes between 4 – 6 weeks to get your USB with high res and edited images from me. If you have decided to order an album then once you have your USB you choose your favourite images and email them to me.
It takes 10 days to get your first online proof back so you can view your album and make any changes if needed. When you are happy to proceed it then takes 4 – 5 weeks for the album to be delivered and collected by you.
Are the digital files watermarked?

No the digital files are not watermarked and they are high resolution. This means you can take your USB and make reprints from any printing company if you wish to.

Do we get the copyright?

The copyright is shared by Rezolution Photography and yourself. We have copyright to use your wedding images for promotional purposes and you have copyright to use, reprint and distribute your images for personal use. If you do not want us to use your images for marketing purposes you can sign a non disclosure agreement at an additional cost.

Do you offer engagement shoots?
ABSOLUTELY!!!! This is something I really think every couple should consider.

It has so many benefits for the couple and for me as your photographer to make your wedding day a lot more relaxed.
On average 9 out of 10 grooms hate having their photo taken. They can't think of anything worse then to dress and up and have their photo taken if it's not even their wedding day.

But all of those grooms after every engagement shoot say to me, "Nandie that was actually really fun and I think I will be ok on the wedding day".
It's very important to me to have a wedding couple who trust me completely on their wedding day, and the engagement shoot enables that.

Not only do I get great fun images of the two of you as a couple, but you see how I direct you and what I want from you to create great images on your wedding day. Secondly it is the perfect time to do a makeup trial to see if you like it and if it comes across well in photographs.

I create amazing guest books as well from the engagement shoots for my couples. They love the idea that their guests can write down their well wishes at the reception in a book that is personalised with some of their favourite images from the engagement shoot.
Describe your style
Three words . Creative, stylish and modern. We have been photographing weddings for more than 16 years now and have seen a lot of fads come and go. The vintage look, the Boho chic look and they all pass at some stage.
We have always concentrated firstly to create an image where you can feel the connection and emotion between the couple. An image has to portray what words cannot. Secondly our images are timeless. They don't have to be edited for 9 hours to make it look good because I believe as a professional photographer that your camera and other equipment we use is the most important tool to create an amazing image. The editing that comes after should only enhance parts of the image that you have created already.
Our images will look very natural but great work and direction goes into a "natural look". We as professionals are there to give you that guidance and show you what a great images should look and feel like.
Can we provide you with shot list, or must take picture list?
A shot list for the family and group photos is crucial. Every wedding is different with lots of variables when it comes to family photos and it's best to avoid akward moments when you have a list you can work from.
By akward I mean when you don't know that mum or dad is divorced and do not want to stand near each other when photos are done. This can be avoided completely with a well written list of names and instructions from you.
It also speeds up the process which will make it stress free and you can continue on the location shoot much quicker.
A must take picture list is not something I would always advise. I think it should rather be called a vision list. I like when couples send me a few photos they love because then I can use that and create my own version of that image.
I also feel if you give your photographer a 'must have list" you are putting their creativity in a box, and all day they are just trying to remember the list you have to them, instead of using the environment, light and you as the couple to inspire them.
Do you have insurance?
Yes we have the necessary public liability insurance and can provide you with a copy if needed.
What equipment do you use?
Two Nikon D4 cameras.
A range of Nikon lenses: 70-200mm 2.8 - 24.70mm 2.8 - 50 mm 1.4
Macros lens . One SB5000 and one SB700 speedlight
Wireless triggers for off camera flash use.
Two commercial LED lighting
Reflector
Video: Panasonic GH4 with a variety of wide and telephoto lenses

Sony wireless microphones and zoom recorders
DJI phantom 4 drone.
Came TV gimbal.
What is client for life?
This always gets me very excited and so happy to offer this service to my clients.
Client for life means , every year you and your partner can come back and do a free photo session with us. The session is free and you only page for the images you choose at $35 per image file.

It can be just a shoot to celebrate your love or you might have moved onto the next stage in your married life and will be expecting a little bundle of joy soon.

This way I always stay in touch with my clients and see their family grow over time.
How does your photo booth work?
So our booth is not the traditional booth where you go in and get your picture taken by looking into the screen in front of you.

Ours is a lovely backdrop with professional lights and an actual photographer taking photos of you and your guests.

We provide props as well for heaps of fun and laughter.
Our backdrop is normally larger than a booth so we can have more people in the
Photo to maximize the fun.
We do not provide print outs on the night but provide all this digital files with the rest of your wedding images on USB that you receive 4-6 weeks after the wedding.
Will you be our photographer or someone else?
My husband and myself have been owners and principal photographers for our business Rezolution photography.
If you book your wedding you will be getting myself , Nandie as your principal photographer. I have 3 photographers I contract for second shooting and Matt my husband is one of them.
I have never ever booked a wedding couple and hired someone else to shoot their wedding. You see my work and get to know me when you come for your consultation, and it will be me shooting your wedding day.
I also get asked many times what will happen if I am sick and can't shoot your wedding. Well touch wood, that has never happened but if it were to happen I have Matt my husband who will be principal photographer and one of my other two second shooters who will work along side him.

Matt and I have been shooting together a long time and we share the exact same style and approach to photography and our couples.

How long have you been in business?
Matt and I met in 2000 working on the Cruise liners in America as photographers.

When we left the cruise industry in 2004 we opened up our own photography business and have been running it since then.
After 17 years in the photography industry we are still passionate about every couple we talk to. Our skills and portfolio have greatly grown over the years and we are proud to be called one of the best photography services on the Gold Coast.
How many weddings have you photographed?
Since 2000 we have photographed more than 500 weddings.
Can you hold my wedding date for me?
I can tentatively hold your date for you but if I do get another inquiry from another couple, I will check in with you to see if you want to proceed with our service or not.
If you are ready to secure your date with us then a non-refundable deposit is required to lock in your date.
What are your payment terms?
Once your wedding has been booked with us a $500 deposit is required. Payment options are cash, credit card or internet banking.
The balance is due 3 weeks before the wedding. You have the option to leave the payment until it is due or you can make progress payments, weekly or monthly if you wish.

Your invoice will get updated every time you make a payment and will be emailed to you for your own records.
Can we pay our account after the wedding?
No, the entire balance is due 3 weeks before the wedding. If you however decide to order and album or wall art after your wedding then you can pay that via credit card, cash, internet banking or even with a payment plan. Please inquire with us how payment plans work.
If I cancel my wedding, is the deposit refundable?
The deposit is non-refundable . There are sometimes situations or circumstances that we will allow a refund on the deposit but this is the exception not the rule.
We can also roll over your deposit if your date changes for any reason and you need to rebook with us with a new wedding date.
When should we book?
It depends on how much your want us to photograph your day. If you love our work even if your wedding is over 12 months away, then just book us.
We have had too many disappointed couples who thought they could wait until a few months before their wedding to secure us.
Generally our weddings book 12-14 months in advance.
If we are running late will you stay longer?
We will stay up to 15 minutes longer free of charge if things run late. If we have to stay 30 minutes or longer then it's no problem, we will just charge our hourly photographer rate.
This will however be discussed with you on the wedding night so you are not surprised when you receive an invoice from us.
The invoice will only be issued after your return from your honeymoon.
Do you require a meal from us at the reception?
We do not demand a meal from you but most of our couples are kind enough to provide myself and my second shooter (if you have two photographers all day) with a meal. If you do decide not to provide us with a meal we will take some time during the reception to have our own meal.
Can our family and friends take pictures?
In the digital age we live in today it is very hard to prevent. We do not mind your guests taking photos and creating their own memories. The only time we kindly advise that your guests sit back, be present during your day and put away their cameras, are during the ceremony.
What happens if the weather is bad?
We can't control the weather but we can definitely have a plan B in place.
It is crucial when I talk to my brides about their day that we discuss what will happen if it rains and we cannot get outside on location for their photos.
We always carry clear umbrellas with us so we can still shoot on a rainy day and get great images. Secondly we always check if there are other areas at your venue where we can shoot indoors to still get beautiful photos.

If your wedding has no wet weather option then we look at locations nearby that could offer that to us. We might have to take a short drive there but it is better than not being able to have any photos done.

In the worst case scenario if your wedding is quite far away from any other places we could use, then we will do a post wedding shoot with the two of you, free of charge.
What is a same day slideshow?
Sharing the joy with your guests is what makes us different from a lot of other photographers. We want your guests to feel like they were really part of you day, so imagine sitting down with all your family and loved ones at the reception and enjoying a beautiful slideshow of your wedding day that were taken only a few hours earlier. All your guests feel like they were with you both all day and can share the love and fun bits of your day with you.
The amount of times we had the mother of the bride or groom come to us with tears in her eyes to thank us for the beautiful slideshow is just priceless.
When do you start and when do you finish?
Depending on the time coverage you choose, 6, 8, or 10 hours, when we start photographing you can count the 8,9 or 10 hours on and that is when we will finish.
For example if I start with groom prep at 12pm then I will finish at 10pm that night.
Travel time is calculated within that time line. I always recommend that my couples try and find locations fairly close to each other when they are getting ready so we can cut down on travel time and maximize your coverage for the rest of the day.
---